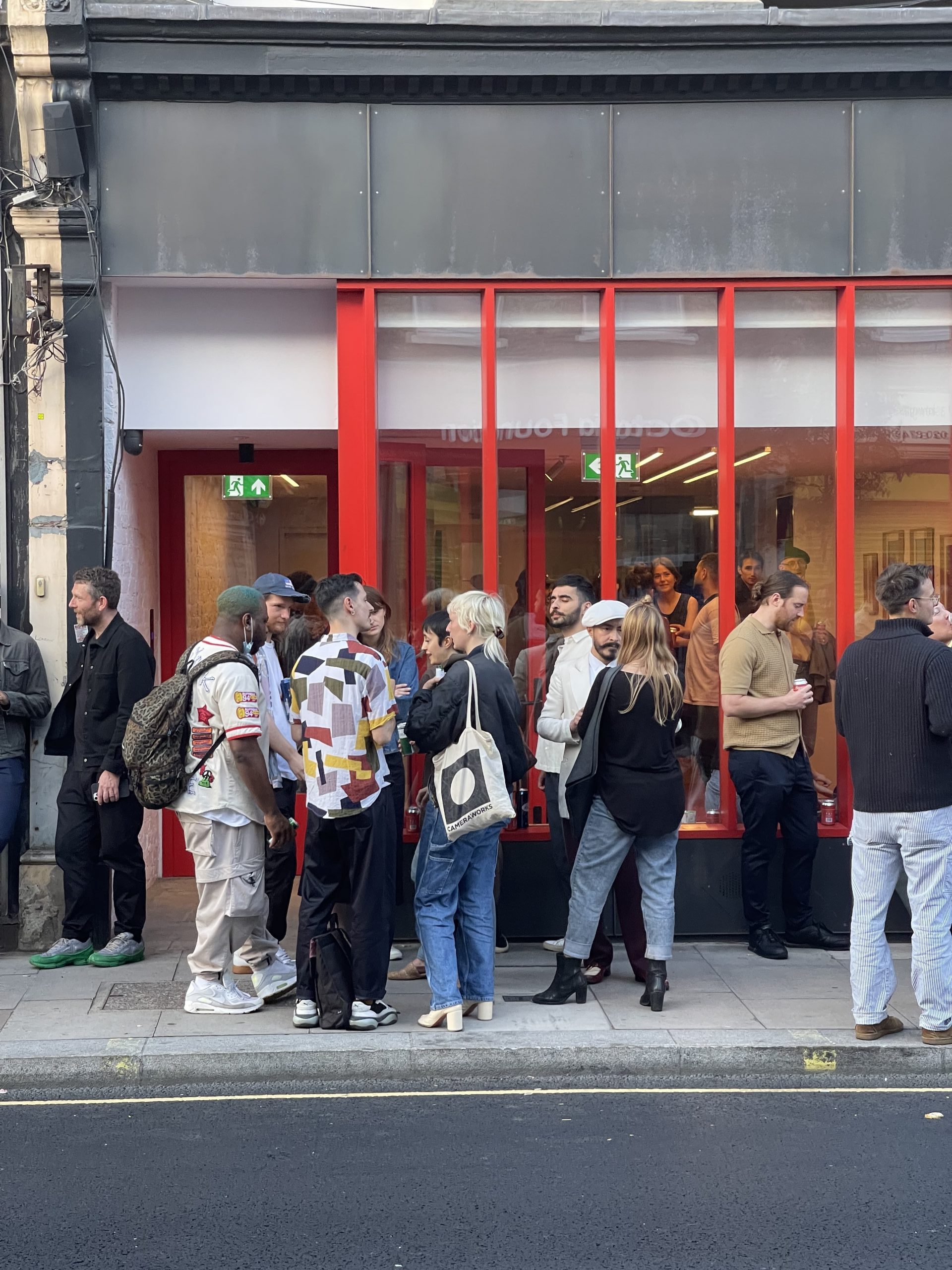 An interview between Amy Frearson & Philippe Castaing
We spoke to social entrepreneur Philippe Castaing about his pioneering projects, POP Brixton and Peckham Levels, and how they involve rather than exclude local communities. Philippe is a partner at REimagine City, a strategic consultancy that offers business plans for buildings that drive positive change. He previously co-founded Make Shift, a social enterprise that transformed underused urban spaces into destinations for community, creativity and enterprise, and Brixton Green, a community land trust that was once the largest of its kind in the UK.
What led you to set up POP Brixton and the other Makeshift projects that followed?
We set up those sites to create jobs and business opportunities for local people, within the context of regeneration. We wanted to create a mechanism to allow investment to benefit existing communities through the angle of work and business. People find these sites exciting; the food is great, there's music and lots of events. But that's all superfluous. If it's not exciting, it only matters because we don't attract the footfall to support our objectives.
Why did you see value in this approach to urban regeneration?
Back in the early 1990s, London was a very different city. There was so much free space – lots of abandoned buildings and warehouses – so there was extraordinary freedom of creativity for the party scene, the artist scene, etc. But there was a complete lack of investment, so infrastructure was crumbling. I could see the damage done by non-investment, but as that wave of investment came in, I grew to also see the negatives that investment brings to a city, namely gentrification. I saw a lot of housing being built despite communities and the need for employment space. This created 'weekend neighbourhoods' full of transient people who leave in the morning and come back in the evening. This leads to lack of security and lack of opportunity, and the people who were most affected were the ones already living there. I felt there had to be a better way to regenerate our city.
How do you create new developments that promote growth rather than gentrification?
It's thinking about how you include local talent in regeneration, by delivering changes in the community that they can be part of rather than be excluded. There is no such thing as a community without talent. The issue is that talent hasn't got the means or the space to express itself. Investment is good but it stops being good when it only has a purpose of greed, when you're only thinking how much financial value you can take out. I don't believe developers come into areas with the idea of excluding people, but they don't realise the impact of their work. And the current planning system and financial frameworks are not conducive to integrating local populations.
How did you apply this approach at POP Brixton?
I had the advantage of being a local resident and business owner for over 20 years. Fifteen years ago I set up the community land trust, Brixton Green. So I had a perfect understanding of the area. Then I met architect Carl Turner and I saw an opportunity to do what I'd been thinking about for so long. In terms of curation, we wanted to create a mini city. The best cities are the ones where everybody lives and works together, and this was what I knew was missing from regeneration in London. It's that mix of uses, which gives you the mix of people.
How do you find a balance between providing affordable space and staying profitable?
"That is the question, because you want to put local people into the spaces but you also need to maintain your balance sheet. We did it by making spaces smaller. My inspirations were Kensington Market, this amazing indoor market I used to go to in the 1990s, and all the slivers of arches you get, where you find a guy selling CDs or repairing phones. These guys pay around £200 a month, which they think is cheap, but if you look at the square-foot price it's actually really high. Micro businesses and entrepreneurs don't think in prices per square foot, they only think about the unit price; how much is it going to cost them per month? Our idea was to make the small units £100 per square foot, but some were only 10 square metres, so that would be just £1000 a month. In peak season, food businesses would take four times that in a single day.
The only problem with this approach is the granularity of it. POP Brixton is successful because of its ability to be granular, but it means an extraordinary amount of work. If you have 100,000 square feet of commercial retail space and you get in the usual guys, Sainsbury's or whoever, that's it, job done. I had to do 350 hours of interviews to find all the tenants for POP."
How did you ensure you got the right tenants in?
We levelled the playing field. It's all well to want to include local people, but if you really want to be effective you have to lower bias to entry. As soon as I got involved, I was getting calls 10 times a day. 'Philippe, I've got this friend.' But in the end, no one who came in as a tenant in Brixton was someone I knew before. We did things very openly because we wanted to give equal access.
One of our principles was to ensure at least 70 percent of tenants were people living or working in the locality. We also looked at what people wanted to do, for instance, a car mechanic wouldn't work here. Then there was the business plan; can you actually afford the rent, and what is your exit strategy? We were only there for three years originally and we wanted to be a growth platform. So you had to demonstrate that you would be ready to move into a long-term space by then. We looked at ethics, to find businesses with a strong social impact, and the last criteria was what I coined the community investment scheme. We asked people to invest their time and skill for a minimum of an hour a week. It's volunteering into the community, but we saw it as investment into that community.
Did your approach differ with Peckham Levels and if so, how?
POP was about understanding the locality, which we did, because I knew Brixton by heart. But I had only been to Peckham once before in my life, so we needed to find a Philippe in Peckham and take a more humble approach. One of the first meetings I had was with an extraordinary community activist, Elaine Coyne. The counsellors had said 'she's a nightmare, always difficult'. I said 'great, that's exactly who we need to work with'. From that first meeting, she was on board and she opened doors through the community. After winning the competition, we spent the next two years actively seeking local knowledge and getting more local residents involved in the process.
The community in Peckham was very different; it was a lot more artistic. Goldsmiths has produced a lot of art students and historically there was a lot of cheap housing around. Now that prices are going up, there's the usual issue of retaining students in the area because no one can afford a flat. So we knew we would need to offer more studio and maker space than we did in Brixton.
As we emerge from the pandemic, what role do projects like POP Brixton and Peckham Levels have to play? Will we see a revival of local high streets and community spaces?
I hope so. I think what's going to be interesting is how we decentralise the workspace. A lot of office space now is more about working together on specific objectives, maybe meeting once or twice a week. So I think a lot of companies are looking now at local hubs to enable people to work from where they live. Maybe there's an opportunity for creating those spaces in residential neighbourhoods, whether it's co-working space or, or mixed-use space.
Keep Reading…
Stay with Noiascape from
one month to a year.
Tell us about you, where you want to stay, what you need, or just ask a general question.
Collaborate with
Noiascape
Use our social spaces as a way to find your audience and contribute to your local culture.
Start again
Enquiry successfully submitted
Thanks for contacting us.

We'll get back to you within 24 hours
Start again
Enquiry successfully submitted
Thanks for your interest in staying with us.

We will respond to you shortly with current availability and pricing options.
test