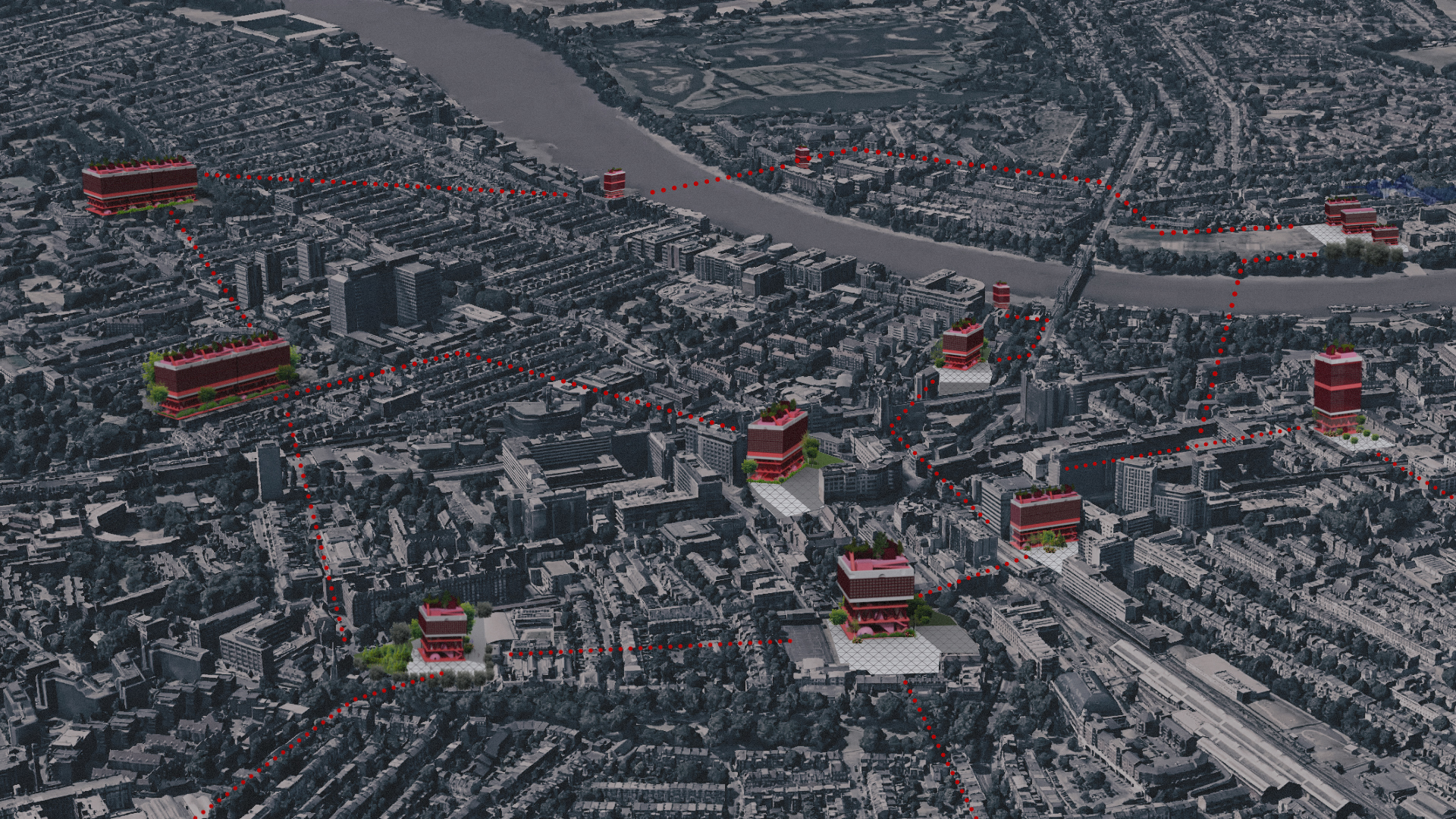 We need to challenge our perceptions of home, from a place that is singular and isolated, to one that reflects the diversity and complexity of 21st century lifestyles. By mixing private space with shared space, living space with work space, homes can transform the way that people experience cities.
The ways we live and work are changing. More and more, our lives no longer fit into standard housing models. The 'normal' progression – from family home, to student housing, to marital home, to retirement home – rarely exists at a time when our career paths and relationships are far less predictable. We're increasingly moving between cities to work and study. We're less inclined to settle down with a partner until later in life, if at all, nor are we afraid of divorce or separation. And we're often opting to work from home, a trend that was gaining pace well before the impact of Covid-19.
These new lifestyle patterns simply don't fit the moulds of housing typically on offer. That's having a catastrophic effect on cities, with London as a prime example. The number of people living alone has been steadily rising for years, and with it a plague of loneliness among adults. Meanwhile houses designed for families are increasingly being occupied by groups of individuals, who are unwittingly driving up prices for everyone else. We urgently need to break this cycle.
The only solution is a radical shift in the types of housing we're delivering. It's time to readdress what people really want from their homes and design them accordingly. It's no longer all about seclusion and square metres; many of us value community and convenience more highly. At the same time, renting is no longer just the remit of those who can't afford to buy a home, but also an attractive option for those seeking greater freedom and flexibility.
This issue is more critical now than ever before. As we adjust to life post-pandemic, our priorities have come into sharp focus; high-quality living spaces, access to nature and human interaction have all become essentials. Yet London's population is on the rise, from nine million to a projected 11 million by 2050, and the city has only a finite amount of space available. We need to find ways to be more space-efficient, while also improving people's experiences. It's a question of quality over quantity.
The answer is to bring more intensity to our living spaces. Residential buildings can function more like cities, combining personal space with opportunities for interaction and social experiences. What's more, they could be part of a network of shared spaces and resources located all across London, from gardens to galleries, co-working studios to workshops.
This publication explores this concept that we call 'city in a building', as part of the wider trend for 'co-living'. It aims to inspire creativity, by exploring the possibilities that this new typology could offer. It also identifies the obstacles standing in the way and what's needed to overcome them.
We see this design challenge as an exciting opportunity to redefine the way we experience cities.
Amy Frearson is a London-based journalist and editor specialising in architecture and design. She is editor-at-large for Dezeen, the world's biggest and most influential design website, and co-author of All Together Now: the co-living and co-working revolution, published by RIBA Books. She is also a regular contributor to magazines including Elle Decoration, Grand Designs, Icon and Design Anthology.
Keep Reading…
Stay with Noiascape from
one month to a year.
Tell us about you, where you want to stay, what you need, or just ask a general question.
Collaborate with
Noiascape
Use our social spaces as a way to find your audience and contribute to your local culture.
Start again
Enquiry successfully submitted
Thanks for contacting us.

We'll get back to you within 24 hours
Start again
Enquiry successfully submitted
Thanks for your interest in staying with us.

We will respond to you shortly with current availability and pricing options.
test