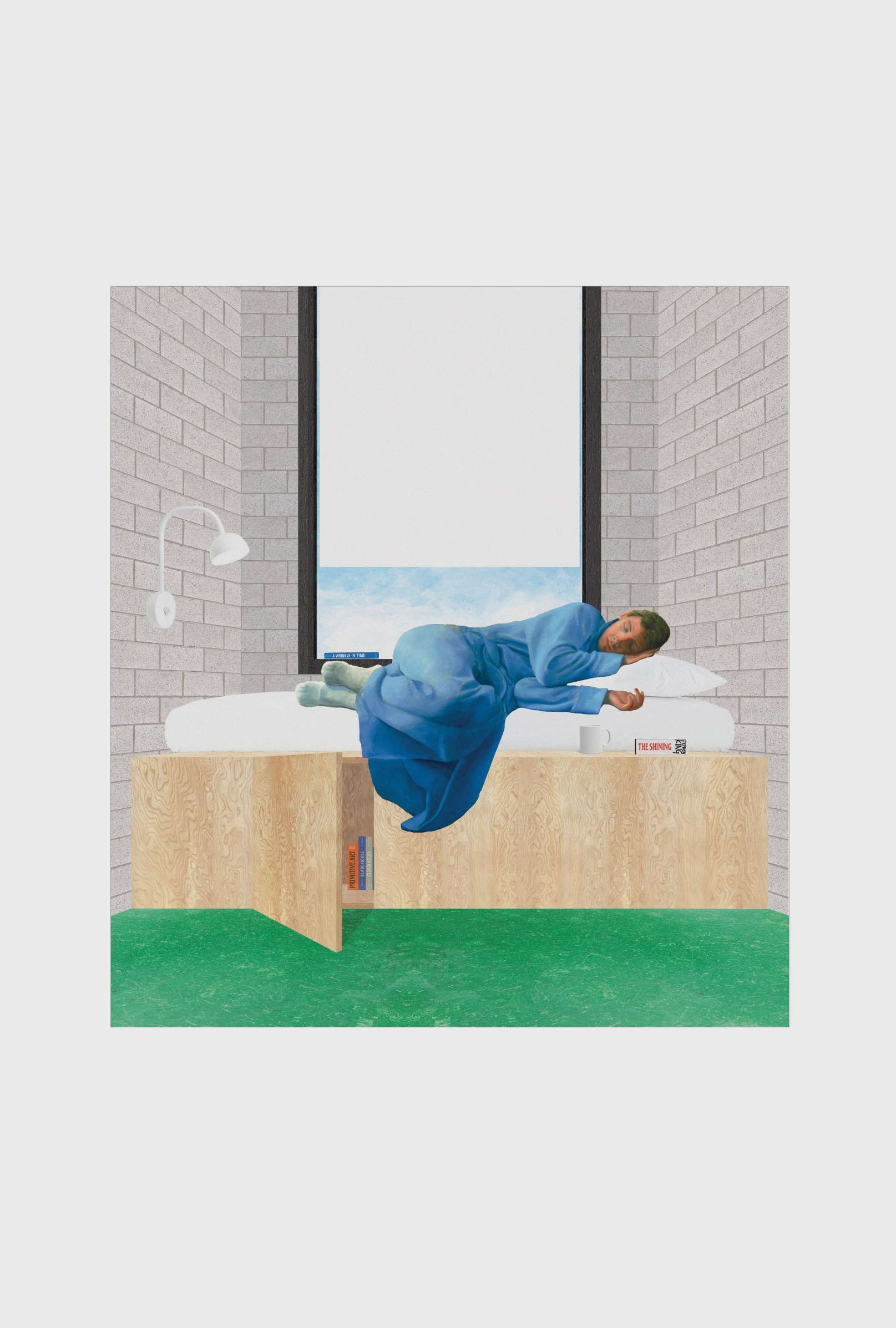 Size doesn't equal design quality, yet square metres are the primary measure by which we judge the standard of homes. As space in cities becomes increasingly scarce, we need to redefine the values by which we measure quality, to allow our homes to work harder for us.
Looking beyond space standards
There is no doubt that minimum space standards have had a positive impact on cities. First introduced in London in the early 20th century, they spelled the end for Victorian slum housing, where it was not uncommon for entire families to be packed into homes with only two rooms. While space standards could not guarantee quality, they could certainly ensure that new homes were big enough to satisfy all of the traditional domestic activities: cooking, eating, sleeping, relaxing, bathing and so on.
Fast-forward a century and space standards have become a common fixture in planning policy, with London being no different. The London Plan contains a very specific set of standards, dependent on factors that include the number of storeys in the residence, the number of bedrooms provided and the expected number of occupants. Based on these standards, the tightly squeezed family homes of Victorian times have been replaced with residences that are much more appropriate; a four-bedroom property will now typically contain between 90 and 130 square metres of floor space. Instead, the problems now centre around the city's fastest growing household type, the single-person home.
The London Plan demands that all new one-bedroom homes be at least 37 square metres, and in some cases 50 square metres. This makes sense within the traditional concept of home; again, it's the amount of space needed to fit in all of the traditional domestic activities. But it's highly inefficient when compared with the family home; if five people live in a four-bedroom home of 90 square metres, that divides up into 18 square metres each. The extra room required for all of those individual kitchens and living rooms – not to mention storage space for vacuum cleaners and ironing boards – quickly adds up.
While this may not have been an issue in the past, it's now a major concern. Across the UK, the number of single-person households increased from 6.8 million in 1999 to 8.2 million in 2019, with 798,000 of these in London. That's 24% of all the households in the city. With this trend projected to continue and London's population on the rise, the demand for this type of home looks guaranteed to grow. But of course the city's land mass cannot grow with it – lateral expansion is also tightly controlled by the London Plan – so land available for residential development will become increasingly limited. If we can't start making single-person homes more space-efficient, sooner or later we're going to run out of space.
This doesn't mean that we need to make homes smaller. We simply need to move away from the concept of home as an entirely private activity, to one that involves sharing some spaces and facilities.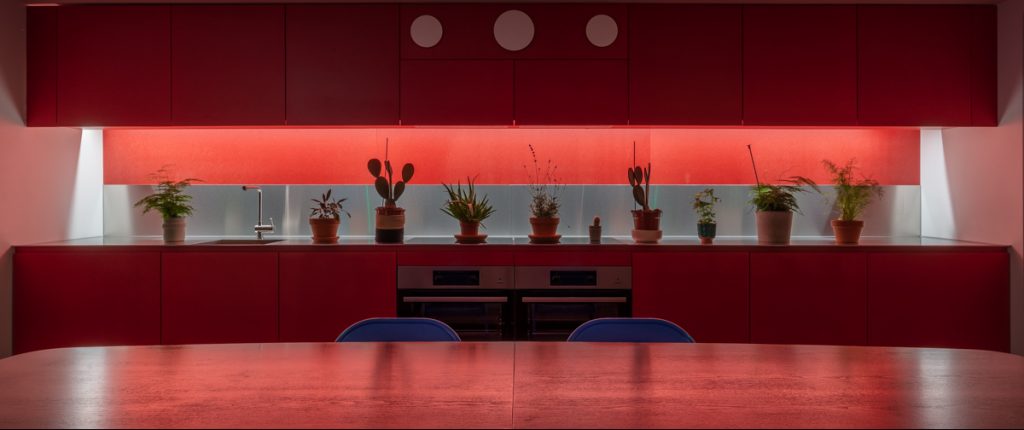 An alternative to the house share
Sharing living spaces is not a radical idea, it's something that's already happening. In 2019, the Office of National Statistics counted the number of HMOs (house in multiple occupation) in London at 206,000. That means that, in percentage terms, the city contains more than twice as many house – and flat-shares than anywhere else in the country. It seems that many individuals are already finding ways to live more efficiently, whether that's for reasons of affordability, convenience or companionship. But right now they're doing it in homes that were designed for families rather than for groups of single renters.
Co-living provides an opportunity to change this. While it's often billed as a completely new type of lifestyle, co-living is actually just a way of formalising the sharing that's already happening. In simple terms, it's an operating model rather than a type of building. It's not about creating micro homes; it's about providing a more balanced offering of private space and communal space, offering individuals greater quality, choice and flexibility than they could find in a traditional flat-share. At the same time, it creates a way of freeing up much-needed housing stock in the city for families.
To bring about this change at a meaningful scale, the planning system needs to support purpose-built housing models that, like the typical HMO, offer a mix of private and shared space.
Things are starting to move forwards following the release of the London Plan 2021. With the introduction of policy H16, supporting construction of 'large-scale purpose-built shared living', the city is now openly exploring how large groups of individuals can live together in a model similar to purpose-built student accommodation. The message is clear – dorm-style living is a tried and tested model that works for young people, so let's make it work for other age groups as well.
However H16 is limited in its scope. The term 'large-scale' is the giveaway – much like with student housing, the focus is on large developments, generally containing 50 units or more. That means there's still a huge margin for opportunity on the small and medium scale.
Like Noiascape, a number of co-living operators in London have been exploring alternatives. Brands such as LifeX and Pollen have streamlined the HMO model, bringing flexibility and quality to typical shared homes. Meanwhile companies like Mason + Fifth and Gravity have exploited loopholes in the planning system to create co-living homes for around 10 to 30 people, by converting buildings that were originally designed for other purposes.
With so many limitations in the place, the evolution of the model is still very much in its infancy. But with increased support at a planning level, as well as more creative input from forward-thinking architects and developers, we could see it provide real solutions for London's broken housing market.
Amy Frearson is a London-based journalist and editor specialising in architecture and design. She is editor-at-large for Dezeen, the world's biggest and most influential design website, and co-author of All Together Now: the co-living and co-working revolution, published by RIBA Books. She is also a regular contributor to magazines including Elle Decoration, Grand Designs, Icon and Design Anthology.
Keep Reading…
Stay with Noiascape from
one month to a year.
Tell us about you, where you want to stay, what you need, or just ask a general question.
Collaborate with
Noiascape
Use our social spaces as a way to find your audience and contribute to your local culture.
Start again
Enquiry successfully submitted
Thanks for contacting us.

We'll get back to you within 24 hours
Start again
Enquiry successfully submitted
Thanks for your interest in staying with us.

We will respond to you shortly with current availability and pricing options.
test